Cessnock City Council
Council software development solutions offering simplicity and control
Over the past 50 years the Cessnock City Council Local Government Area has evolved from being a series of coal mining villages into what is today a thriving viticulture and winemaking centre with associated tourism industries in what is now known as Hunter Valley Wine Country. It is the Council's objective to continue to support this evolution and the spirit of cooperation and strong sense of community that is found in Cessnock.
The Council is committed to fostering an open and consultative relationship with its residents that will further facilitate the sustainable development of the City.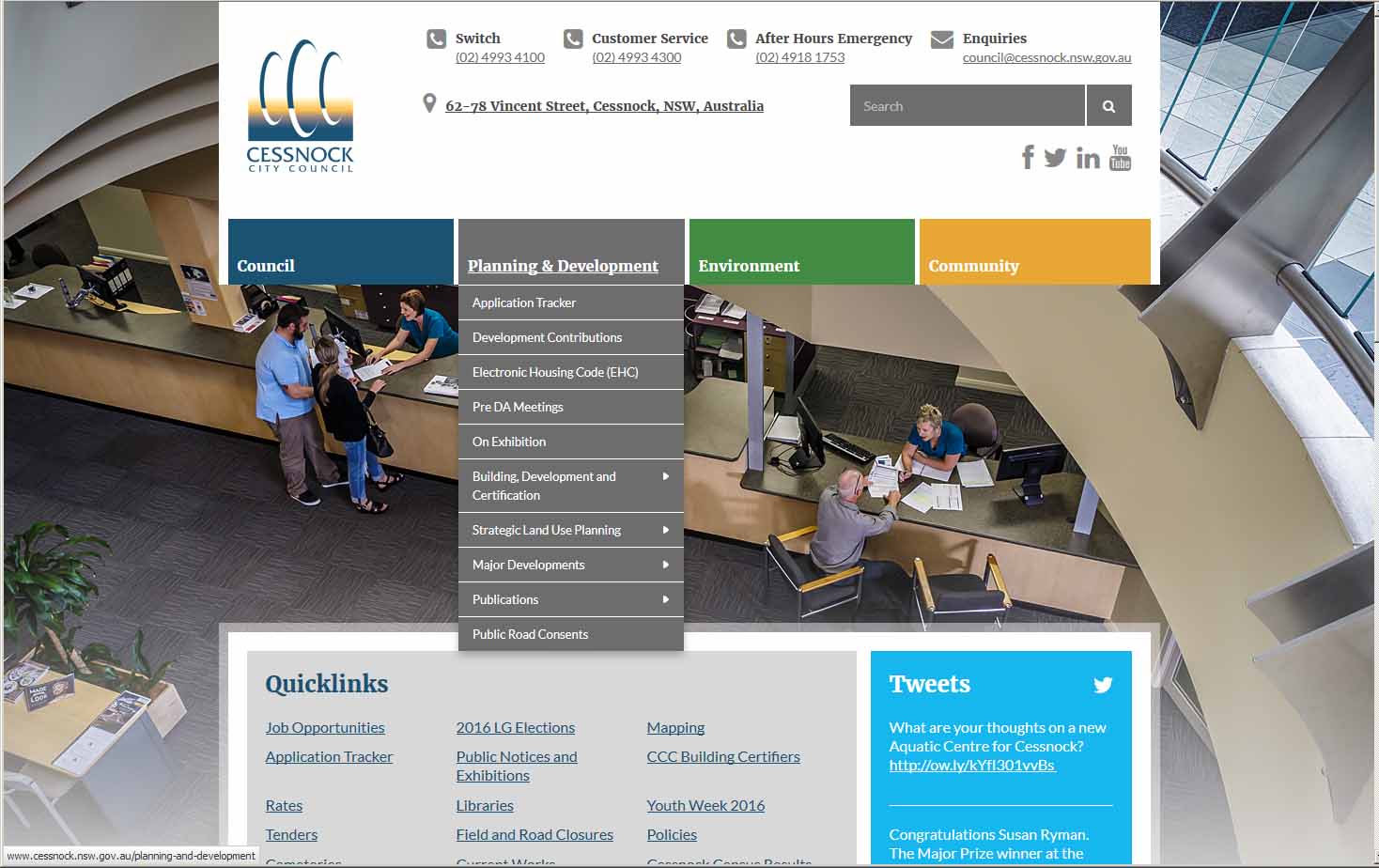 ---
Challenge
Cessnock City Council was faced with a dilemma. It needed to modernise its online presence and present a comprehensive and easy to access service for its residents while at the same time, meet demanding administrative and regulatory challenges presented by legislation. Was it possible to achieve these contradictory aims and do it affordably?
Solution
CIBIS was selected to address this challenge with its powerful Content Management System, LIME. Cessnock City Council have been impressed by the Microsoft Word-like editing capabilities that LIME delivered, enabling Council staff to make easy and frequent updates, centrally controlled of course, which has helped the Council to keep costs under control. LIME's innovative roll-back capabilities have also allowed the Council to be compliant with the NSW State Government Records Act. The Council now have access to a broad array of custom templates which create a dynamic, engaging and friendly window into the world of the Council for the residents and visitors.
Contact CIBIS today if you need custom council software development.
Looking for a reliable software development partner?
Find out how we can help you
Let's talk