Formlify
Simple and Advanced Form Building
Formlify helps you to quickly and easily build, secure, effective and easy to use only forms. It's tailor-made for Australian businesses. See why.
Formlify is an easy-to-use online form builder that allows you to create and publish forms within minutes! With capabilities that allow simple to complex form building and management of workflow and data capture, you can build and distribute your forms within minutes and it is suitable for a wide range of industries.
Formlify has been developed so that non-technical staff/users can design, administer and publish forms with ease.
Importantly, CIBIS has ensured that your data is exclusively hosted in Australia. When it comes to compliance regarding the privacy, confidentiality and security of your data, you can be assured it is very carefully managed and you rest easy knowing that WCAG 2.0 and the EU's General Data Protection Regulations can be fully supported by Formlify.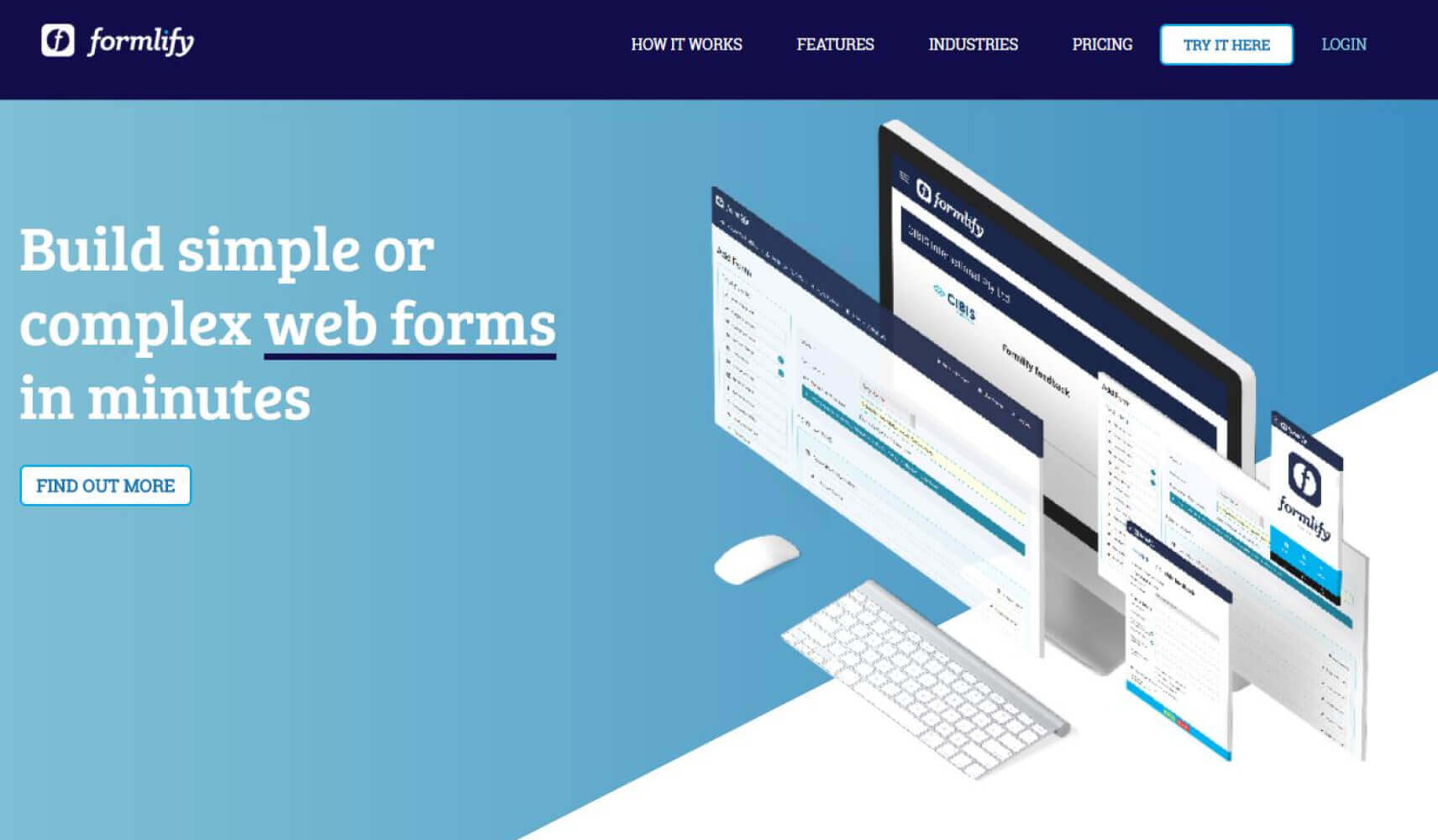 There are many options available within the core Formlify product, but it also offers integration options with Enterprise Content Management (ECM) systems, billing systems, geo-location services, Verification of Identification (VOI), mail servers, custom templates and other external systems.
Formlify is used by:
government
private sector
institutional users
For more detailed information, refer to www.formlify.com or sign up now.
Xpect
Advanced accounting and ERP solution developed to suit Australian businesses.

EAAMS
Enquiry and application management system to process university student applications with ease.
LAVA
Build dynamic, personalised e-brochures with our LAVA Software.

University Study Credit Calculators
Used by international students and administrators.
AIFT
Tablet-based application for mobile inspection and monitoring of plant and equipment.