LAVA Software
Build Dynamic, Personalised e-Brochures
Our LAVA solution creates branded, personalised brochures containing information about your products and/or services. It then automatically emails your customer a professionally formatted PDF tailored according to the type of enquiry they make at your website.
It's like having your own 24/7 client service team ready to take enquiries from prospective customers.
It is fully automated and it does all this within minutes also scheduling a note for you to follow up in due course (because their email address is also captured).
Increasingly, time poor people expect you'll do the hard work and think for them. Our LAVA brochure building software allows for precisely that. With the convenience of clicking a few buttons, you can build and supply users with a coloured brochure tailored for them within minutes.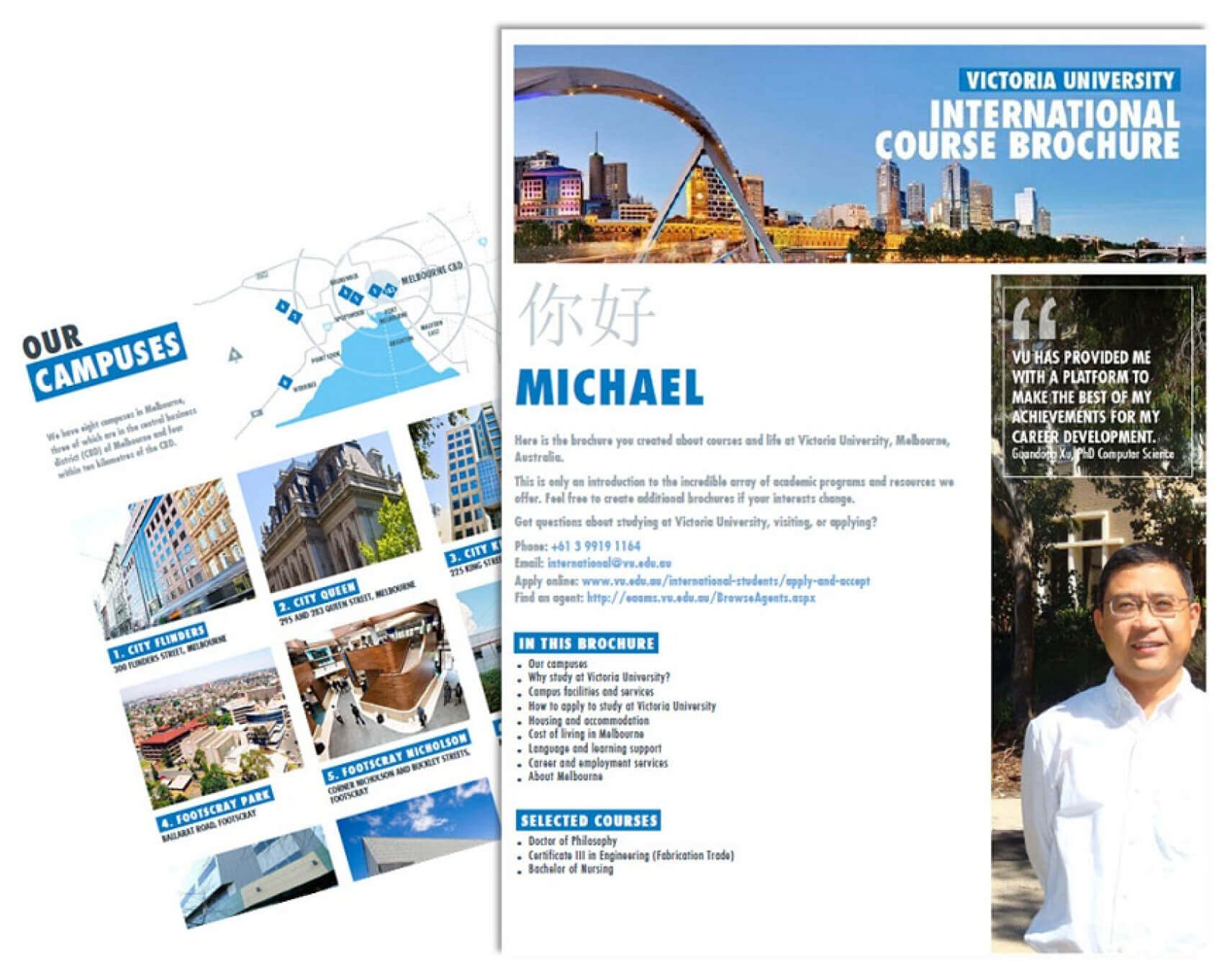 Who Uses Online Brochure Builders?
LAVA is an ideal software solution for:
universities and colleges supplying information to prospective international students
travel agents who want to promote feature highlights of various travel locations and special deals
businesses with multiple product and service offerings
anyone who seeks to publish polished e-brochures to potential clients that are customised to their needs and ready to be sent any time of the day or night
LAVA e-Brochure Features:
Easily follow-up on enquiries
The system tracks all details of what was sent to who, and when
Ensure accurate, relevant information is always on hand for your clients
Personalise brochures based on client response, e.g. include a 'Dear [first name]' greeting
Brochures are easily forwarded by email to others, providing a ready-made referral service
Brochures can be written in many different languages
Formlify
Simple and advanced form building solution.
Xpect
Advanced accounting and ERP solution developed to suit Australian businesses.

EAAMS
Enquiry and application management system to process university student applications with ease.

University Study Credit Calculators
Used by international students and administrators.
AIFT
Tablet-based application for mobile inspection and monitoring of plant and equipment.