Credit Calculator
Used by International Students and Administrators
Our Credit Calculator was developed specifically for the international higher education market.
It enables applicants and university admissions staff to immediately determine what credit, advanced standing, or Recognition of Prior Learning (RPL) will be granted for study already completed by the applicant.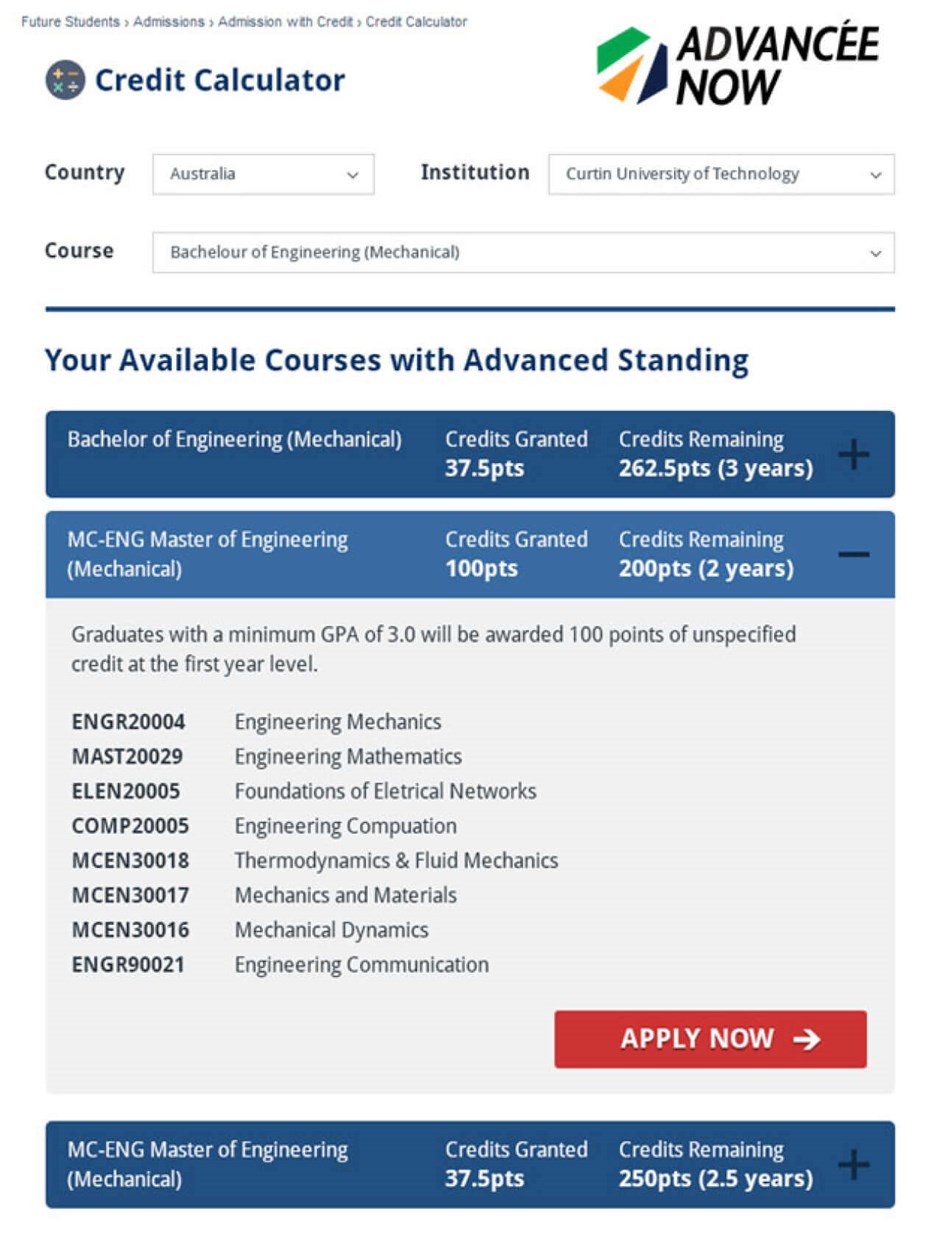 It can also show what credit their previously studied subjects or units will attract allowing applicants to compress their study duration and associated fees.
The CIBIS Credit Calculator:
Enables you to codify your credit assessment rules. This results in greater uniformity in the application of those rules and it is accessible and maintained from a single, central system.
Assists students to understand what credit will be granted without delay and at the time of making their enquiry - without the need for staff intervention or involvement.
Is positively correlated with increased enquiry rates. Students generally seek to minimise costs associated with studying abroad and any credit granted helps to compress course length and thus decrease their costs.
Provides instant feedback to applicants as to which courses or programs are available that will result in some credit being offered eliminating a "trial and error" approach.
Assists funnelling qualified applicants into the acquisition pipeline as opposed to them selecting other institutions.
We help educational institutions in Sydney, Melbourne, Brisbane and all throughout regional Australia to streamline their admissions processes. Talk to us about the benefits available today.
Formlify
Simple and advanced form building solution.
Xpect
Advanced accounting and ERP solution developed to suit Australian businesses.

EAAMS
Enquiry and application management system to process university student applications with ease.
LAVA
Build dynamic, personalised e-brochures with our LAVA Software.
AIFT
Tablet-based application for mobile inspection and monitoring of plant and equipment.